Meals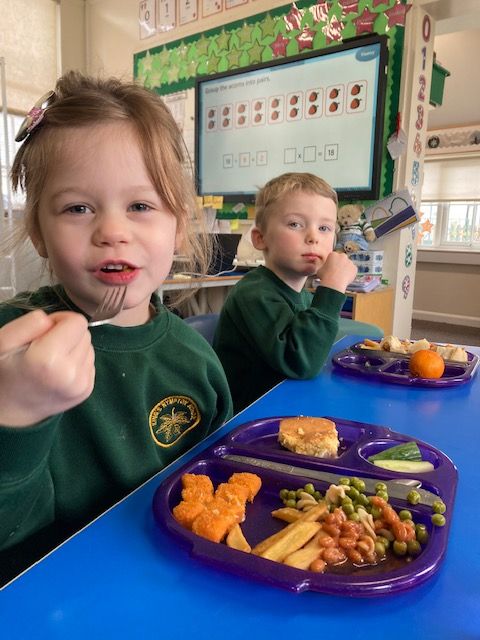 School meals are prepared and cooked daily by our catering provider Norse, with a choice of hot and cold menus and dietary requirements are catered for. The menu is on a 3-weekly rotation and is completely changed 2-3 times per year.
Food Standards
Our menu meets the food standards. These include:
1 or more portions of vegetables or salad as an accompaniment every day
at least 3 different fruits, and 3 different vegetables each week
an emphasis on wholegrain foods in place of refined carbohydrates
an emphasis on making water the drink of choice:
limiting fruit juice portions to 150mls
restricting the amount of added sugars or honey in other drinks to 5%
no more than 2 portions a week of food that has been deep fried, batter coated, or breadcrumb coated
no more than 2 portions of food which include pastry each week
If you have any queries regarding school meals or if you wish to discuss a diagnosed food allergy that your child has, please contact the School Administrator on 01769 580512 or email admin@kingsnympton.devon.sch.uk.